In this article, we will look at some most interesting facts about
Ukraine
. Ukraine is a European country with many interesting and unique features, some of which are highlighted below.
Now a days, you may have seen horrific images and stories about Ukraine in the news, but Ukraine is much more than this crisis. It has a long history and many distinguishing features. Continue reading to learn more about the most interesting facts about Ukraine.
What is the Ukraine known for?
Ukraine is a lovely European country. It was a part of the Soviet Union until the dissolution of the Soviet Union in 1991. Ukraine became an independent country after that.
However, in recent years, this country has piqued the interest of Russia, Europe, the United States, and even China. Russia is attempting to reclaim Ukraine as its territory. In this sequence, the conflict has only gotten worse, with some ugly clashes between Russia and Ukraine. Otherwise, Ukraine is a lovely country.
Most Interesting Facts about Ukraine
Ukraine, Europe's second-largest country, has a
variety
of tourist attractions to offer, including festivals honoring its vibrant culture and a lovely collection of historic buildings.
Ukrainians are a diverse group of people who are also among the friendliest in Europe. The country is absolutely beautiful, from the undulating countryside to the cobblestone alleyways of old city centers.
We've compiled a list of most interesting facts about Ukraine that you're probably unaware of.
1

Ukraine is Europe's largest country in terms of land area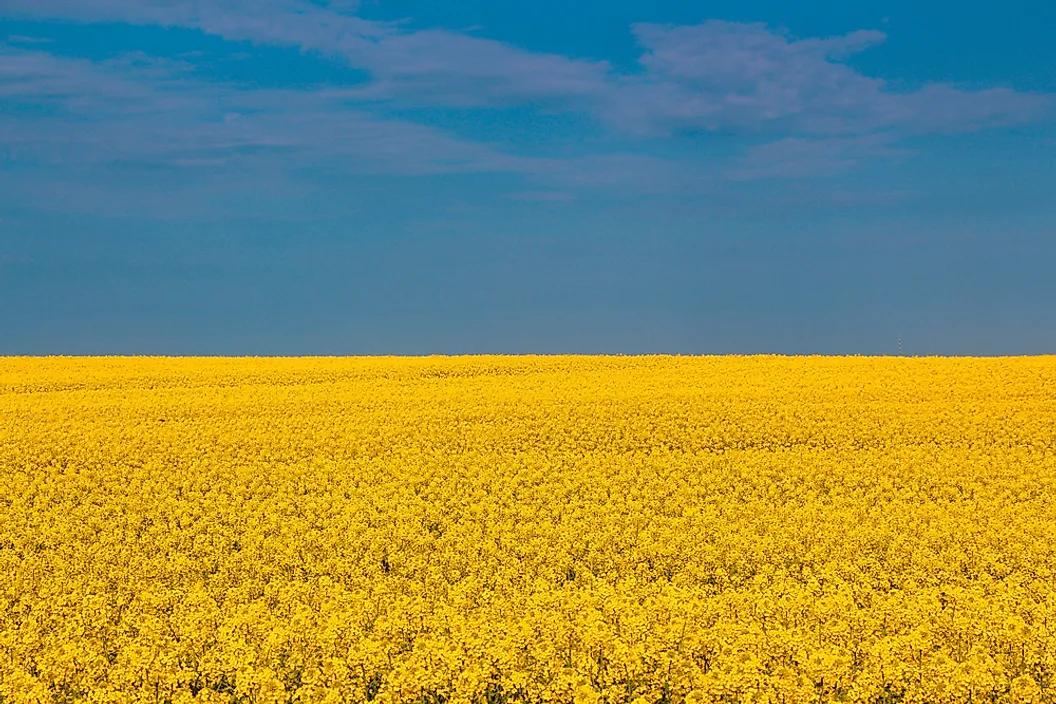 If you exclude Russia, which is located in both Asia and Europe, Ukraine is the largest country in Europe in terms of land area. Ukraine has a total land area of 603,700 square kilometers.
While Ukraine is Europe's largest country in terms of land area, it is not the most populous. With a population of about 46 million people, it is smaller than Germany and France.
2

Both Russian and Ukrainian language are supported here
Interestingly, in 1934, the Ukrainian language was rated the third most beautiful language, trailing only French and Persian; it was also rated the second most melodious, trailing only Italian.
People in Ukraine clearly understand both Russian and Ukrainian. However, if you really want to be authentic, Ukrainian, which is also the official language, would be preferable. And, to your dismay, English is not widely spoken here.
Ukraine's official language is, of course, Ukrainian, but the country is home to 20 different languages. English is spoken by 18% of Ukrainians.
3

Arsenalna on Kiev city is the world's deepest metro station
Arsenalna on the Kiev city metro line (Sviatoshynsko – Brovarska Line) is currently the world's deepest metro station. It is 105.5 meters deep. Escalators transport you deep underground so that you can catch the train.
Arsenalna had to be 105.5 m deep because it had to bypass the Dnieper River, which rises above and surrounds Kiev. You will ride the escalator for five minutes to reach the 105.5 m deep down station.
However, their construction occurred during the cold war era, when the threat of nuclear bombs meant that such deep-lying stations could protect Kyiv residents from such disaster.
Thus, even in such mundane activities as the morning commute to work, the influence of conflict in the twentieth century can be seen.
4

Kiev is the world's most popular McDonald's location
McDonald's on Vokzalna Square in Kyiv is said to be the world's third most visited McDonald's
restaurant
. The restaurant is right next to the train station.
This restaurant will be extremely busy. This is because McDonald's in Kiev is currently the best fast food option available.
5

The well-known "Tunnel of Love" is located here in Klevan, Ukraine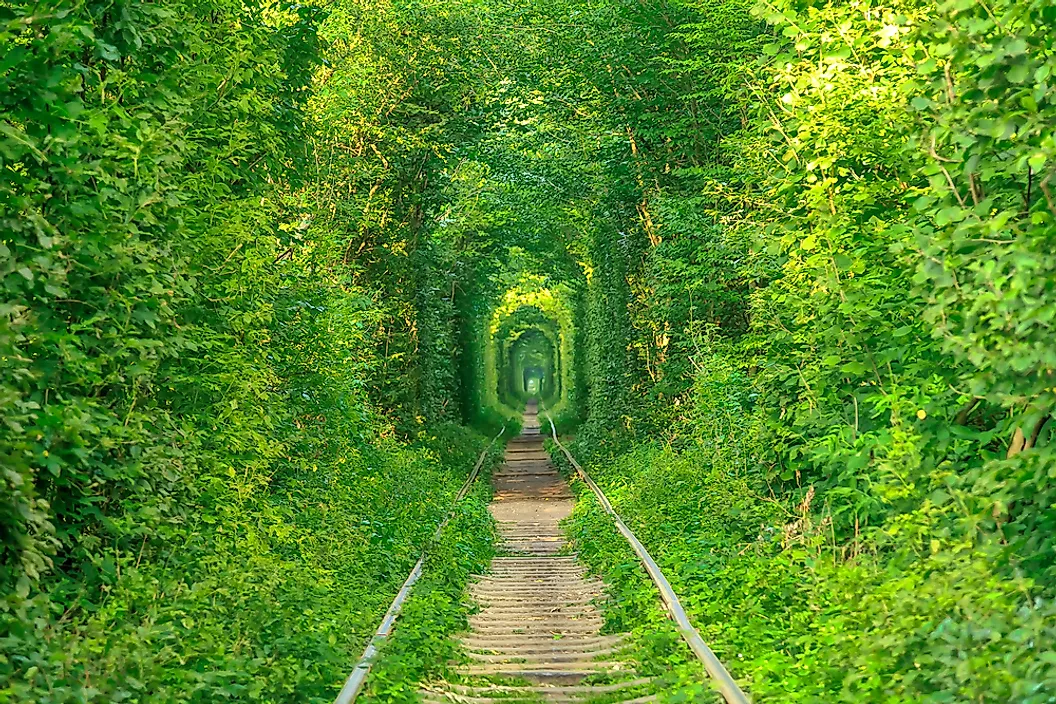 The Tunnel of Love is a section of a railway near Klevan, Ukraine. On both sides of the single track railway line, this enchanting natural train tunnel is surrounded by green arches formed by trees.
Its romantic setting draws many couples to the location. Local legend has it that couples who visit the site will have their wishes granted.
6

Ukraine, specially Lviv was home to Europe's oldest coffee houses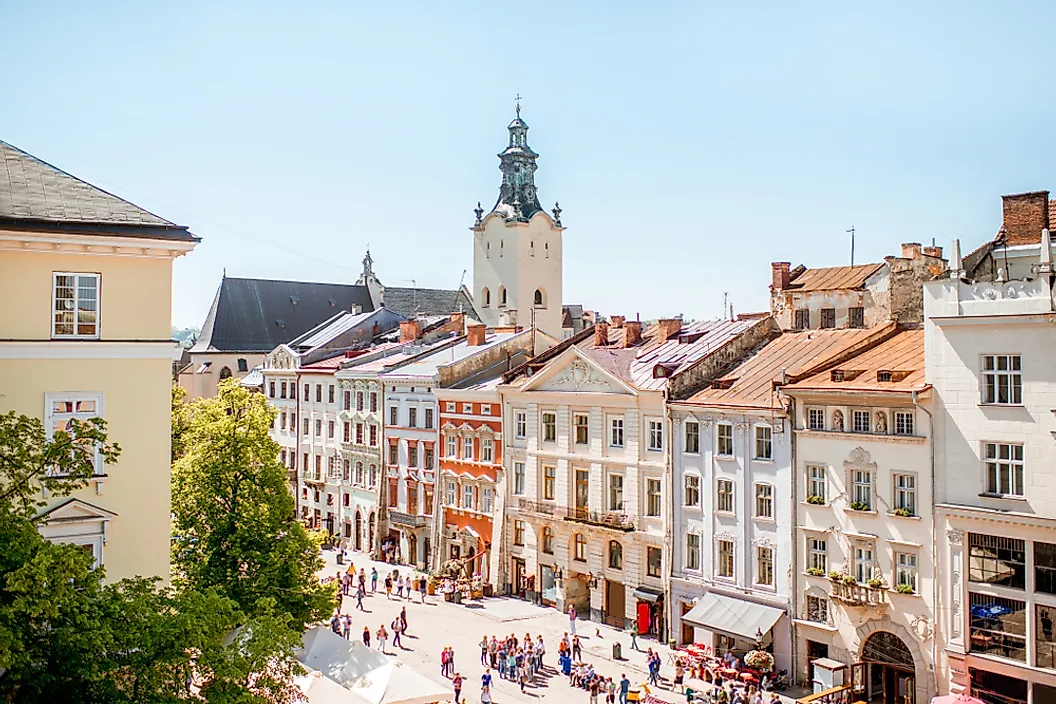 Both Ukraine and Austria claim to be the inventors of the European
coffee shop
. It is also believed that in the 1680s, Yuri Kulczycki, a Ukrainian war hero, brewed the first cup of coffee in Vienna, Austria.
Today, the intense coffee culture of Ukraine is clearly visible in Lviv, the country's Medieval city with hundreds of coffee shops.
7

The Ukrainian trembita is the world's longest wind instrument
The Ukrainian trembita is the world's longest wind instrument; this is one of the most unusual facts about Ukraine. It is listed in the Guinness Book of World Records.
Trembita is a wooden trumpet with a diameter of about 30 mm and a length of 2.5 to 8 meters.
The trembita was used as a means of communication in mountain villages to announce events such as the start and end of the workday, childbirth, marriage, impending danger, and more.
8

Land Rich in Castles, Fortresses, Domes, and Ancient Cities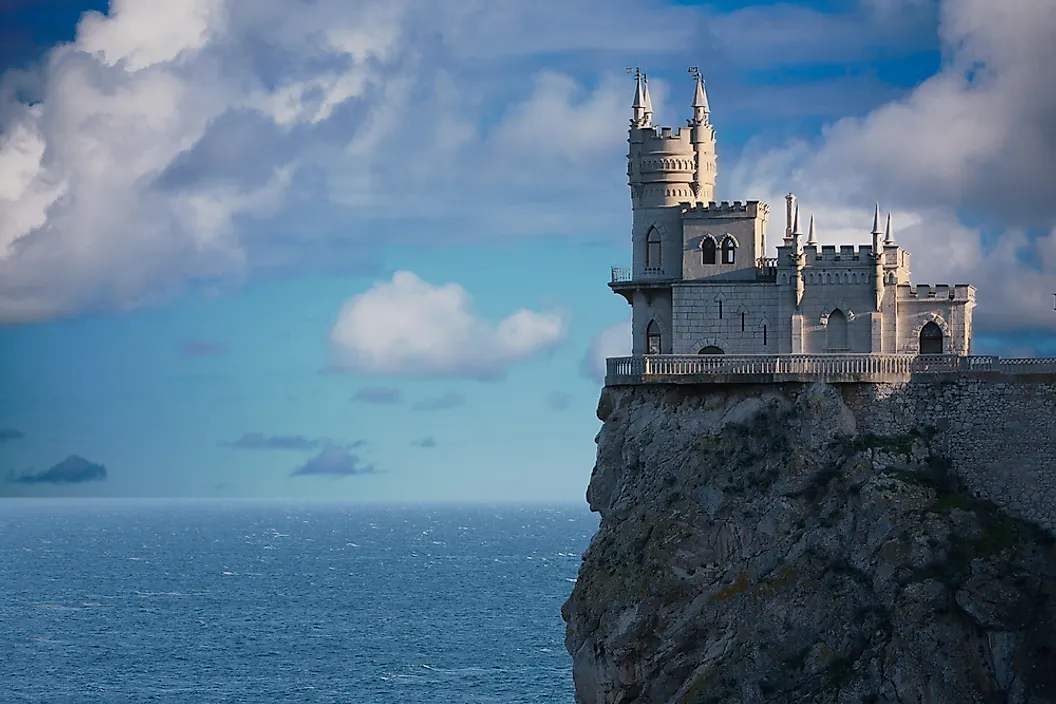 Ukraine is a country filled with castles, fortresses, dome churches, and ancient cities. It has a rich historical and cultural heritage.
It has six cultural UNESCO World Heritage Sites and one natural UNESCO World Heritage Site. Many of its cities have long histories and historic cores that have been well preserved.
The city is dotted with beautiful churches. Ukraine also has many magnificent castles and fortresses that recall the country's glorious past.
9

Wedding Bands on the Right Hand Instead of the Left in Ukraine
This is one of Ukraine's most fascinating facts. Ukrainians considered it "unclean" to use the left hand, so wearing a representation of unending love was inappropriate.
The ancestors, on the other hand, revered the right hand as a symbol of strength, wisdom, and good change. The wedding band was placed on it during the wedding ceremony.
The wedding band on the left hand frequently deceives people in Ukraine. If one of the spouses has died, it is usually listed here on the other hand.
Other Most Interesting Facts about Ukraine
We have highlighted above for 9 most interesting facts about Ukraine. Rest of the other most interesting facts about Ukraine are as follows.
10

Well-developed public transportation system

Every major city and regional center is linked to the railway network and receives passenger trains from other major cities on a daily

basis

.

Many cities also have inexpensive and efficient bus and tram services, with fares as low as 8UAH (0.3$). Airports in Ukraine are easily accessible by public transportation and service buses, as well as taxis, which cost approximately 7UAH per km.

You can also take an express train from the railway station to Kyiv Boryspil Airport.
11

Home to seven UNESCO World Heritage Sites

Ukraine has seven UNESCO World Heritage Sites, including Kiev's Saint-Sophia Cathedral and Related Monastic Buildings, the ancient city of Chersonesus, and the Carpathians' primeval beech forests.

UNESCO World Heritage Sites designate some of the most important parts of the world, and Ukraine is fortunate to have seven, including the Saint-Sophia Cathedral in Kyiv.
12

One of the world's most educated countries
Ukraine has the world's fourth most educated population. 99.4% of Ukrainians aged 15 and up are literate. Seventy percent of adult Ukrainians have a secondary or higher education.
Even Ukraine's current heavyweight champions, Vitali and Wladimir, have doctorates.
13

Europe's least expensive travel destination

Ukraine is the cheapest country in Europe, with items available at rock-bottom prices.

All modes of transportation, including buses and trains, are reasonably priced. Even the food is inexpensive in comparison to other parts of Europe.
14

Vyshyvanka is Ukraine's national costume
Vishyvanka is the name of Ukraine's national costume. This is distinguished from others by its embroidery work, which includes Ukrainian embroidery.
Vishyvanka is a plain white linen shirt embellished with floral or ornamental hand-sewn embroidery. The costume's unique feature is that it can be worn by both men and women.
15

Many ghost towns can be found in Ukraine

The Chernobyl disaster, the deadliest nuclear disaster in history, occurred in Ukraine.

The disaster site and its environs are located in northern Ukraine and are part of the Chernobyl Exclusion Zone. There are several abandoned towns there, including Pripyat.

The Chornobyl Nuclear Power Plant exploded in 1986, destroying a once-thriving Ukrainian community. The aftermath of the explosion was felt far and wide, and it was recently dramatized, albeit brutally honestly, in HBO's new series of the same name.
16

World's largest producer of sunflower seeds

Ukraine is the world's largest producer of sunflower seeds. Ukraine has large areas of land dedicated to the cultivation of sunflower plants.

It is estimated that the total area of sunflower farmlands in Ukraine could cover the entire territory of Slovenia.

You'll see stunning fields of these yellow blooms all over Ukraine – so many that if they were uprooted, they'd cover the entire country of Slovenia!
17

Antonov An-225 is the World's Heaviest Aircraft

The Antonov An-225 Mriya was built in Kiev, Ukraine, during the Soviet Union's reign. It has a wingspan of 88.4 meters and an empty weight of 285,000 kg.

It is the world's heaviest aircraft. It also has the broadest wingspan of any operational aircraft.
18

The national Ukrainian dish is borscht

Although many people associate Ukrainian food with the humble

chicken

kiev (which was most likely not invented in Ukraine), the national Ukrainian dish is borscht, a distinctive red soup made from beetroot and beef.

Borsch has long been regarded as a symbol of a strong family in Ukraine: all of the ingredients are cooked in a clay pot, transferring their flavors to one another and resulting in one whole – a rich, hearty, and dense borsch.

Borsch was once eaten almost every day and served on holidays and weddings.
19

Home of the most popular Easter eggs!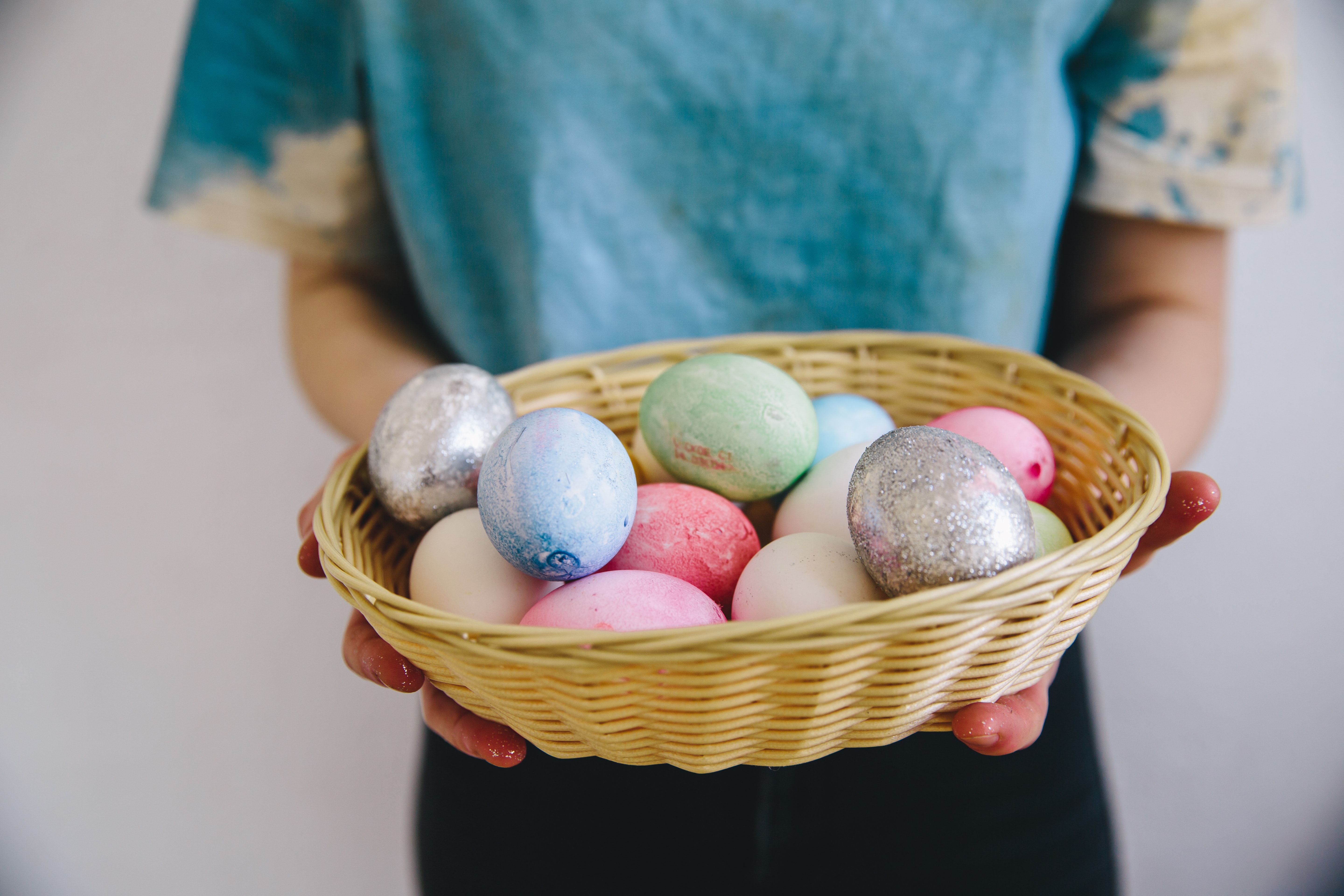 Ukraine is the birthplace of one of our favorite holiday traditions: Easter eggs! Ukraine is responsible for our favorite decorative treat, which was originally colored and patterned with wax and dye.
20

50s in the Guinness Book of World Records

There are numerous sporting accomplishments and records, Over 50 entries in the Guinness Book of World Records, including the "Mriya," the heaviest airliner ever built. One of the most recent Ukrainian record-breakers is Anatoly Boyko of Volodymyr-Volynskyi, known as the "Ukrainian Faberge."

He transforms ordinary bird eggs into works of art by using tiny hole patterns. In April 2021, the artist poked 52,700 holes in a goose egg and 33,300 holes in a hen egg to set two world records.
Even More Most Interesting Facts about Ukraine
We have listed above 20 most interesting facts about Ukraine, here are even more facts for you that you were most likely unaware of Ukraine. You might be surprised by what you discover.
21

The first university in Eastern Europe is sstablished here

The Ostrog Academy is Ukraine's oldest scientific and educational institution, as well as the region's first higher education institution. Prince Konstantin-Vasily of Ostrog established the Slavic-Greek-Latin Academy in Ostrog in 1576.
22

The world's third most beautiful language

One of the most fascinating facts about Ukraine is its language. In 1934, Ukrainian was ranked as the second most melodious language, trailing only Italian. In the same year, it was named the third most beautiful language, trailing only French and Persian.
23

A concert with a record number of people

Queen's lead singer, Paul Rodgers, performed a charity concert there in 2008, setting a record for the group's attendance in its history. Kharkiv Liberty Square is Europe's largest square, with an estimated 300,000 people gathered there.
24

Ukraine is the geographic center of Europe

The geographic center of Europe is near Delovoye in the Zakarpattya region. It is one of the five universally recognized centers of the continent, but it is not the only one because how you calculate coordinates depends on your approach (the others are in Lithuania, Belarus, Slovakia, and Poland).
25

Ukraine ranks 6th for alcohol consumption

It enjoys a drink. According to the World Health Organization (WHO), Ukraine ranks sixth in terms of alcohol consumption, consuming 13.9 litres per capita per year.
26

Ukraine has the third most beautiful women in the world

According to Traveller's Digest, Ukraine has the third most beautiful women in the world. A quick stroll through the city confirms this.
27

Ukraine is home to the biggest plane in the world

It created the world's largest plane. Ukraine is home to the world's largest plane, the Antonov An-225 Mriya, which was designed by the Antonov Design Bureau (Cossack).

It has the largest wingspan of any aircraft, at 88.4 metres, and weighs 640,000kg. It is powered by six turbofan engines. There was only one made.
28

Kiev was given Hero City status by the Soviet Union

The Soviet Union bestowed Hero City status on Kiev. In 1965, Kiev was named a Hero City for its resistance to the Nazis during the Battle of Kiev in 1941.
29

Ukraine has a national soup, It's called Borscht

Ukraine has its own national soup. Borscht is Ukraine's national soup, and it is popular in many Eastern and Central European countries.
30

It's "Ukraine" not "The Ukraine" from 1993

The Ukrainian government requested that the country be renamed Ukraine in 1993. The use of the phrase "the Ukraine" is officially discouraged by the Ukrainian government and many English-language media outlets.