It was one of Tommy Haas' most memorable wins was his last victory.
The former World No. 2 was 39 when he competed at the 2017 MercedesCup in Stuttgart. Haas had undergone his ninth surgery the previous April and he entered the tournament searching for form during his final season. The German had not won back-to-back matches since 2014 Rome.
After winning his first-round match against Pierre-Hugues Herbert, Haas knew he faced a tough challenge in the second round against Roger Federer. The Swiss had won 12 of their past 13 ATP Head2Head meetings.
But Haas found some of the magic that helped him win 15 ATP Tour titles, saving a match point to stun the top-seeded Federer 2-6, 7-6(8), 6-4.
"I'm a little bit speechless that I beat him today," Haas said.
"It's been a while since I have won back-to-back matches and to do it today against Roger is obviously one of my career highlights. It's a very
special
feeling."
Federer won nine more points than his friend, 105 to 96. Haas withstood 23 aces from the Swiss and saved nine of 12 break points to advance to the quarter-finals. At 7/8 in the second-set tie-break, Haas had to deliver a second serve, but Federer did not convert his match point, lifting a backhand long.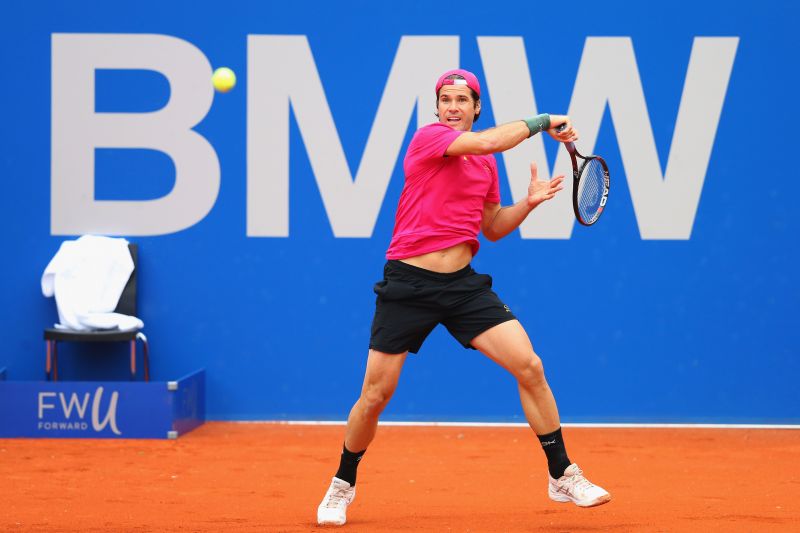 "Tommy definitely played well when he had to," Federer said.
Haas, who tore a ligament in his right foot the previous year, worked hard for moments like this. The veteran didn't win a title by shocking Federer, but the German created a memory he'll never forget.
"This is my last phase, so the emotions are different from what they would have been a few years ago," Haas said. "I was happy to be out there in front of a German crowd playing against a friend, an idol, a legend, the greatest ever. It's fantastic."
That proved to be the German's final victory. Haas lost in the quarter-finals against Mischa Zverev, and also dropped his next five matches after that. He competed for the final time in Kitzbühel at the Generali Open.
Did You Know? The only other player to defeat Federer for his final tour-level win was James Sekulov at 2000 Indianapolis.