Boishakh-Joishtho is our summer season. From the beginning of the month of Chaitra, the heat starts to fall, and the arrival of Boishakh comes with the message of Kalboishakhi storm. In the meantime, various types of summer fruits and its sweet smell are filled all over. In the summer fruit there are mango, jam, kathal, bell, pineapple, litchi, watermelon etc available.
Watermelon or Tarmuz is one of the summer fruits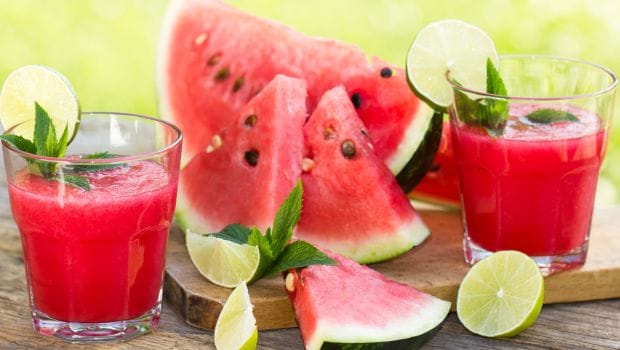 Watermelon or Tarmuz is one of the summer fruits in Bangladesh. On top of the green, the red color inside filled with 92% of water. This fruit is enough for your beauty care. The cold watermelon gives plenty of tranquility to the body. It is heard that Queen of beauty "Cleopatra" would lie in bed made of watermelon so that there was no defect in her beauty.
Did you know, 92 percent of watermelon weight is just water? Turns out, that one nice juicy wedge of the fruit is an amazing way to replenish the fluid that your body loses on a scorching day. One of the best summer fruits of Bangladesh, watermelon is a negative calorie fruit. Negative calorie fruits tend to burn more calories during digestion than add in. Watermelon has decent amounts of potassium, vitamin A, and C. Watermelon is also rich in lycopene, which is great for your vision and also promotes heart health.
Buy a watermelon and put it in the fridge for a while, then after a little salt will be able to eat it. On the village side, the watermelon generally keeps in the bucket full of water and then after a while they serve to eat.
Jackfruit or Kanthal is the national fruit of Bangladesh
Jackfruit or Kanthal is the national fruit of Bangladesh. Silently say, I don't like this fruit but most of the people here like them. I rarely eat Jackfruit. Why Jackfruit is the national fruit of Bangladesh because of the jackfruit is the fruit that contains many koya, which can eaten by many people, and also the seeds of jackfruit are eaten after cooking.
Green Jackfruit is also eaten as raw food after cooking, as many other favorite foods. It is also available across the country.

As described by Wikipedia, Jackfruit has a distinctive sweet and fruity aroma. In a study of flavour volatiles in five jackfruit cultivars, the main volatile compounds detected were ethyl isovalerate, propyl isovalerate, butyl isovalerate, isobutyl isovalerate, 3-methylbutyl acetate, 1-butanol, and 2-methylbutan-1-ol.
The flesh of the jackfruit is starchy and fibrous and is a source of dietary fiber. The pulp is composed of 74% water, 23% carbohydrates, 2% protein, and 1% fat. In a 100-g portion, raw jackfruit provides 400 kJ (95 kcal) and is a rich source (20% or more of the Daily Value, DV) of vitamin B6 (25% DV). It contains moderate levels (10-19% DV) of vitamin C and potassium, with no other nutrients in significant content.
Mango or Aam, also called the king of fruits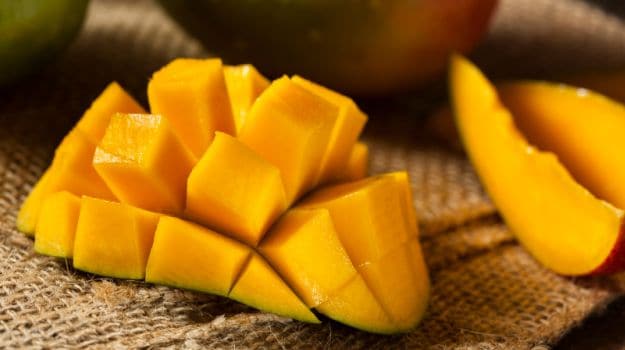 Mango, also called the king of fruits. History has proof of how mangoes have made foreign kingdoms and colonies fall in love with the pulpy wonder.
Rajshahi mango has a different significance. This mango is eaten raw raw in two ways. The raw mango is mixed with salt-pepper powder or raw mango with a little salt-sugar-chapatron and the food is a little different.
If you want you can eat raw mangoes. A lot of my favorite. Give some mangoes to the blender with a pinch of salt, sugar and some water.
Mango and its many forms is perhaps one of Bangladesh's best gifts to the world. There are many types of this mango, such as Himsagar, lengra, fazli, amrapali and many more.
Black plum or Jam is referred to as the 'Fruit of Gods'
The deep purple color of this fruit is due to its rich antioxidant. Black plum or Jam is referred to as the 'Fruit of Gods' and has multiple benefits. One jam packs in 1.41 mg of iron, 15 mg of calcium and 18 mg of vitamin C. It is also a rich source of Vitamin B, iron and calcium.
You can have them alone, blend them into smoothies and even churn out fun popsicles. Here's a recipe of delicious Jam popsicle you can try out this summer.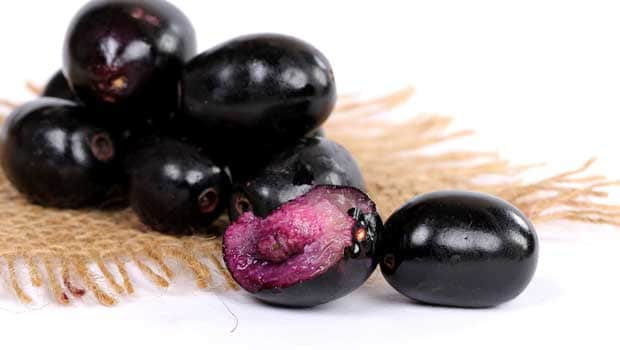 It provides relief from stomach pain and acts as anti-scorbutic, carminative and diuretic. The polyphenolic compounds found in Black plum are helpful for heart diseases, cancer, asthma, diabetes and arthritis. It is also effective against bowel spasm, flatulence, dysentery and stomach ailments. It is consumed as a tonic to promote sexual activities. Black plum possesses anti-diabetic features.
Litchi or Lichu of Dinajpur is the most popular
Summer fruit, Litchi or Lichu are very dear to many people here. The litchi of Dinajpur is the most popular in Bangladesh.
Fresh whole Litchi contains a total 72 mg of vitamin C per 100 grams of fruit, an amount representing 86% of the Daily Value. On average, consuming nine peeled Litchi fruits would meet an adult's daily vitamin C requirement.
Litchis have moderate amounts of polyphenols, shown in one French study to be higher than several other fruits analyzed, such as grapes and apples. For phenolic composition, flavan-3-ol monomers and dimers were the major compounds representing about 87% of total polyphenols that declined in content during storage or browning.