The girl was about nine to 11 years old. Recently, a severed body was recovered in the bush near a playground in Surat, Gujarat. There were 86 injuries in his body.
According to BBC report, The doctor who investigated the post-mortem was thinking, the girl probably convicted for a week or so. Police have said also, It has been brutally tortured by keeping the girl in custody.
But after ten days after getting the body, police could not identify the girl. They could not address the girl's background from the files of 8000 missing children in Gujarat.
BBC's Reporter Sowtik Biswas on Delhi says, the trend of using rape as an instrument to demonstrate from powerfull the weak in India. In class-inequality and male-dominated society, it's trying to spread violence is increasingly alarming, there are many who see the rising rape as a natural consequence.
India has been characterized as one of the "countries with the lowest per capita rates of rape". A large number of rapes go unreported. The willingness to report the rape has increased in recent years, after several incidents of rape received widespread media attention and triggered public protest.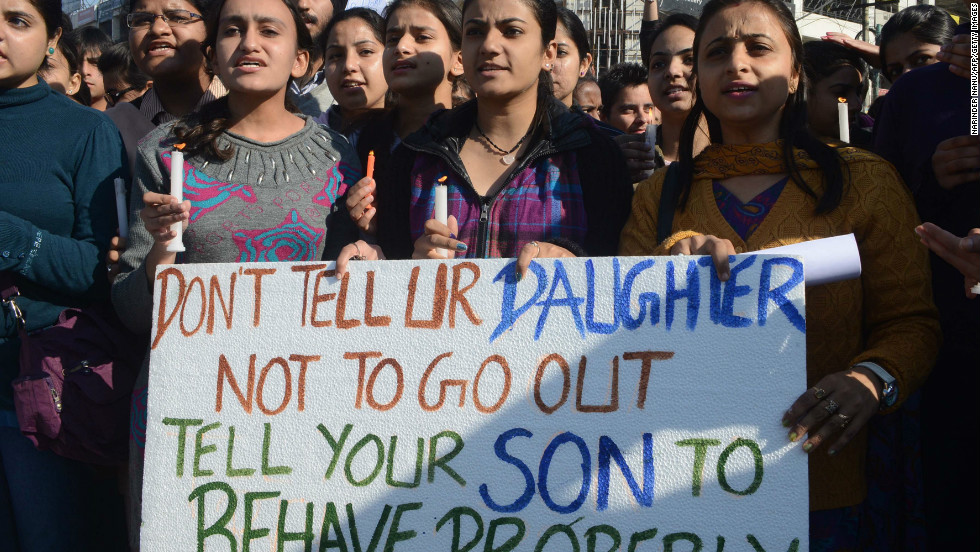 1 There are fewer women than men in India due to female feticide. Compared to the birth of every 100 girl child, 112 boys were born. For this reason, the number of women in India is six crore three million less than normal.
Many believe that because of the number of men being abnormally more than women, sexual abuse like Rape is increasing on women.
2 Women's rights or Women's security is never an election issue in India. So, people are impassible there in India about Women's right.
3 As a result, many reports of rape are not published in the newspaper. The cases are not filed on police.
4 India's judicial system still faces political pressure. In many cases rapists are getting released. Still, in one of the four rape cases in India, the accused are found guilty.
5 Gang rape is often viewed by the men involved, and sometimes by others too, as legitimate, in that it is seen to discourage or punish perceived immoral behavior among women, such as wearing short skirts or frequenting bars.
READ ALSO:
https://blog.nondon.net/cancellation-quota-system-prime-minister-sheikh-hasina-parliament/NB-8634-bangladesh