Millions of people in Bangladesh and India are in the path of a cyclone which is due to make landfall in less than 36 hours, bringing damaging winds and heavy rain to a region already struggling with the coronavirus pandemic.
Super Cyclone Amphan became the strongest storm ever recorded in the Bay of Bengal on Monday night, after intensifying with sustained wind speeds of up to 270 kilometers per hour (165 miles per hours), according to data from the US Joint Typhoon Warning Center.
Amphan has weakened slightly since, but the storm is still the equivalent of a Category 3 Atlantic hurricane, with winds speeds up to 185 kph (115 mph).
The US Pacific Disaster Center (PDC) said up to 33.6 million people in India could potentially be exposed to the storm's winds, while a maximum of 5.3 million could be exposed in Bangladesh.
The PDC's estimate is based on data from the Joint Typhoon Warning Center.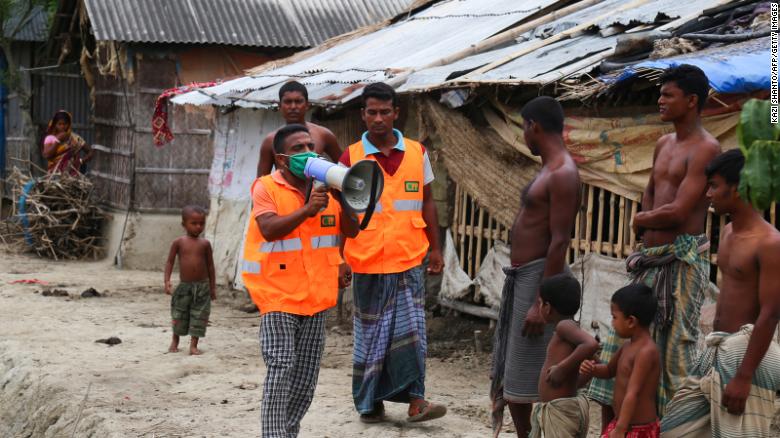 According to the Bangladesh Disaster Management Ministry's senior information official Selim Hossain, there is capacity for 9.1 million people to be safety housed in cyclone shelters while maintaining social distancing.
Indian Prime Minister Narendra Modi reviewed the country's emergency response measures on Monday night, ahead of the storm's landfall in India.
NDRF Director General Pradhan previously said 25 NDRF teams have been deployed to the region, with 12 others ready in reserve, and 24 other teams are also on standby in different parts of India.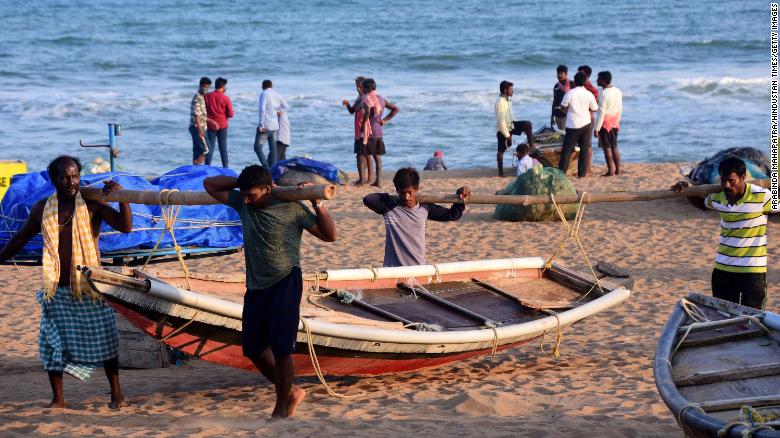 Fishermen have been warned to remain onshore and not sail out for the next 24 hours by the Indian Meteorological Department.
Following the meeting, Modi said on his official Twitter account that evacuation plans had been discussed, as well as other emergency response measures.
"I pray for everyone's safety and assure all possible support from the Central Government," he said.